Once the only annoyance on the internet was a Nigerian Prince with a big heart, an even bigger wallet and a suspicious lack of family and friends to help him out of his bind.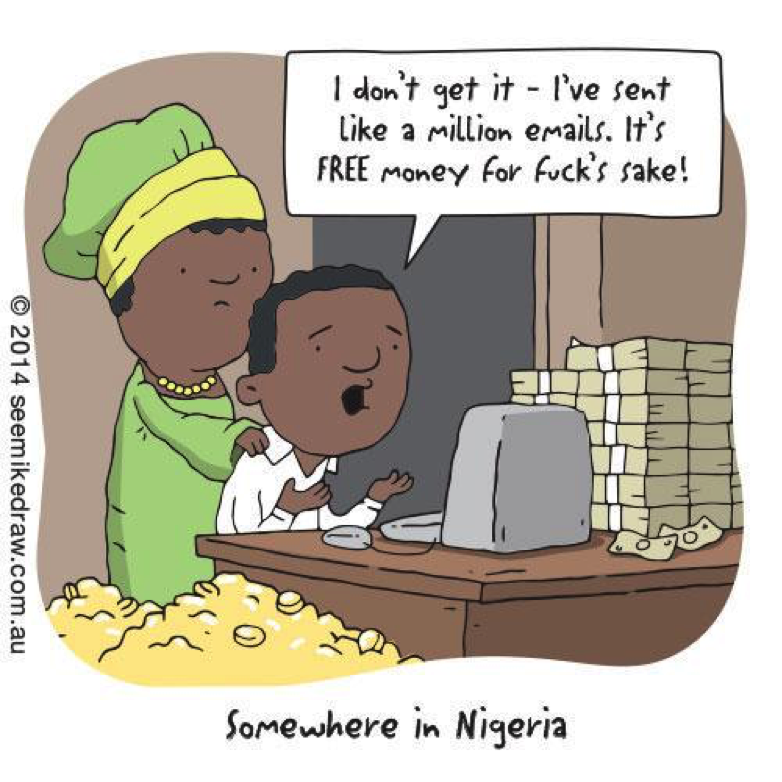 (art by @seemikedraw)
But then along came "Clickbaiting".
As an executive who makes his living almost exclusively in the e-world, I am conflicted about my feelings on the topic of clickbaits.
I am acutely aware of the immense e-commerce driver relating to "click" volumes. In fact it is the life blood of my industry.
However there is good clickbait. And then there are the soul sucking dementors of the clickbait world – clickbait headlines.
But what is clickbait?
The Oxford English Dictionary defines clickbait thusly:
"(On the Internet) content whose main purpose is to attract attention and encourage visitors to click on a link to a particular web page"
I don't know why they had to preface the definition with "on the internet". It's not like you can clickbait in the "real world" – although this pub comes pretty close.
Now in my industry, clickbaiting is a good thing. A necessary thing. And those who excel in this art form are highly sought after and compensated accordingly. On the internet, traffic is key.
Clickbaiting, from an e-commerce sense, can be a way of attracting customers of a target demographic to your online presence, with the hope that once suitably lured, they will do business with you.
What I object to, is clickbaiting purely for the sake of jacking up site visits, essentially in order to provide compelling data to attract advertisers to buy space on your site.
And as usual, the satirical people at "the Onion" news source tell it best. http://www.theonion.com/articles/let-me-explain-why-miley-cyrus-vma-performance-was%2C33632/
"All you are to us, and all you will ever be to us, are eyeballs."
You will often see clickbaiting on high volume platforms, such as Facebook. What I'm referring to here is those teaser headlines that purposely withhold information from readers, such as "Insurance companies HATE this new trick", "She dropped some change in a homeless man's cup. What happened next will make you cry" and pretty much anything linking to "Upworthy"…
(indeed this Upworthy generator is pretty much on the money – http://www.upworthygenerator.com)
It's no surprise you see this kind of thing all over your Facebook feeds. Facebook loves a good clickbait, as much as a Black Widow Spider enjoys a nice post-coital snack.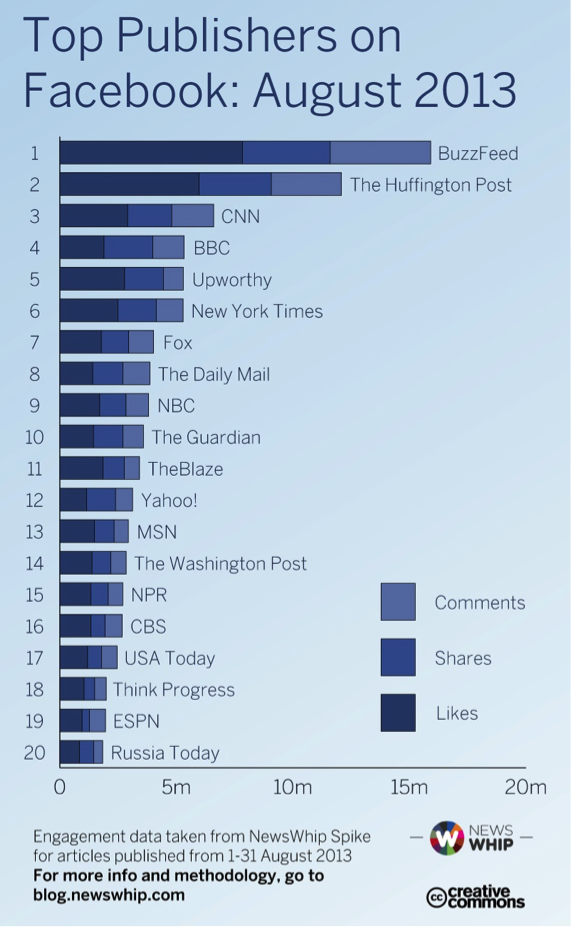 '
Is it any coincidence that Buzzfeed and Facebook could spoonerise their names and become the alliterative "BuzzBook" or "FaceFeed"?
Look, to their credit, as a result of overwhelming feedback, Facebook have more recently introduced initiatives to reduce the amount of clickbaiting showing up in newsfeeds.
http://www.smh.com.au/digital-life/digital-life-news/facebook-wages-war-on-clickbait-20140826-108dd8.html
The irony of the Sydney Morning Herald reporting on this story is not lost…
But look, the thing with clickbaits, is they're easy to spot, as they are particularly formulaic.
e.g.
x happened to y, you:
will be amazed at,
won't believe, or
will be stunned by, etc
what happened next.
Or
Watch this:
to learn,
to find out,
to discover,
to see, etc
what happened next,
an amazing fact about,
iii. how you can be better at,
what went horribly wrong with, etc.
this particular topic
I miss the days when real newspapers contained the essence of the article to follow, nestled succinctly within the confines of the headline. It was an art form in itself. For example "Russia Says It Pulled Troops, but NATO Sees No Sign." As opposed to "Russia Says It Pulled Troops. What NATO saw next will blow your mind!"
People don't need to be lured if a story is truly interesting. That's the problem with clickbaiting. Even at their best, these types of clickbait headlines are shameless hype. At their worst, they're downright deceptive. Very occasionally, clicking turns out to be worth it and you're glad you bothered. More often than not it's a total fraud and you've clicked for nothing. It's known as the "curiosity gap".
I think Shakespeare summed it up perfectly:
"O, wilt thou leave me so unsatisfied?!"
Yes Romeo, I will, you balcony shouting, sexed-charged pre-pubescent. Keep it in your pants.
But let me just wrap up by saying that researching clickbaiting resulted in me having to click on a lot of bait. I now feel dirty, hollow and empty. A small part of me wanted to throw it all in and go Amish, but I just know I'm not good enough at working with my hands to make a good fist of it. (see what I did there?)
Instead I have reached a point, where I now refuse to click on anything resembling clickbait. I urge you to do the same. Any time you see the words "what happens next will…" I want you to raise your middle finger at the screen, and keep on scrolling past. You can also shout "fuck you, you fucking fucks!", but experience tells me that will put you at risk of being politely escorted out of the First Class lounge.
But there is a shining light, in the intense blackness that is clickbait headlining.
And it's this guy:
He clicks on bait, reads the article, and provides a quick Twitter synopsis, so you don't have to.   I love this guy.
My faith in this planet is now restored. The reason why will astonish…
^^^ Sorry, not sorry