Earth.
*shakes head*
Look at what you've become.
Darwin, don't you look so smug, you have a lot to answer for. If only you hadn't invented evolution, we'd still be cosily swimming around in a warm, primordial soup. Sure, there'd be no Game of Thrones, but life would be simpler.
Seriously, this planet is messed up in so many ways, no wonder the aliens deliberately fly straight past us.
Here are 10 reasons why I don't want to live on this planet anymore:
1. RELIGION 
And the overtly religious. I will intersperse my thoughts on the matter, with some topical quotes from those who can say it better than me.
I am a staunch atheist. I'm not agnostic. I don't question whether god exists. I am adamant he/she/it does not. The only deity I subscribe to, is on Twitter @TheTweetOfGod. I would go so far as to say I worship him.
"We are all atheists about most of the gods that humanity has ever believed in. Some of us just go one god further." ― Richard Dawkins, The God Delusion
Surely everyone knows deep down in their heart of hearts that there is no god. Don't get me wrong, it's an attractive proposition. Believe in "Me" and live forever. I get it. I concede that many "religious" folk are only believers because they wish to hedge their bets for an afterlife. It's like betting your life savings on Eddie "The Eagle" Edwards to win a Winter Olympic Gold Medal in the Ski Jumping. You know it won't happen, but if it did, the payoff would be frickin' sweet.
"It's a strange myth that atheists have nothing to live for. It's the opposite. We have nothing to die for. We have everything to live for." ― Ricky Gervais
"God is a man manifested tool to gain control through fear. Religion it's mans enforcer." – Jodi Wieland
But the fallacy that this world was designed with us at its core is human egocentrism at its absolute worst.
"This is rather as if you imagine a puddle waking up one morning and thinking, 'This is an interesting world I find myself in — an interesting hole I find myself in — fits me rather neatly, doesn't it? In fact it fits me staggeringly well, must have been made to have me in it!' This is such a powerful idea that as the sun rises in the sky and the air heats up and as, gradually, the puddle gets smaller and smaller, frantically hanging on to the notion that everything's going to be alright, because this world was meant to have him in it, was built to have him in it; so the moment he disappears catches him rather by surprise. I think this may be something we need to be on the watch out for." ― Douglas Adams, The Salmon of Doubt
All religion is a work of fiction. It was written by humans, for humans. More specifically, it was mostly written by men, for men. Women should shun religion – it does not treat them well – and any man with an ounce of compassion and empathy should shun it too. It is antiquated. It is self-serving. It is bigoted. It is ignorant. It is misogynistic. It is homophobic. It is racist. It is infanticidal. It is genocidal. It is dangerous. Well, that's if you take it too seriously. And sadly, too many do.
"One must state it plainly. Religion comes from the period of human prehistory where nobody had the smallest idea what was going on. It comes from the bawling and fearful infancy of our species, and is a babyish attempt to meet our inescapable demand for knowledge, as well as for comfort, reassurance and other infantile needs. Today the least educated of my children knows much more about the natural order than any of the founders of religion, and one would like to think that this is why they seem so uninterested in sending fellow humans to hell." ― Christopher Hitchens, God is Not Great: How Religion Poisons Everything (*snipped for brevity)
I predict religion will be all but gone in a few centuries, although I wish it were sooner.   When I awake from my cryogenic chamber in around the year 2300, I will celebrate religion's demise with a strategically cellared glass of Sine Qua Non – Queen of Spades, or some 1990 Penfolds Grange.
 Anyway, I could belt on about my hatred of religion all day, so I'll sum up my thoughts with one last Ricky Gervais quote.
"Suggesting I hate people with religion, because I hate religion, is like saying I hate people with cancer, because I hate cancer" – Ricky Gervais.
No, I hate people for other reasons. <see below>
 2. MUSIC TODAY
And that someone like Ke$ha can become a "star". That someone can use a dollar sign (although I hear she's recently dropped the $ while in rehab) in their name and get away with it, is one thing. But for this talentless hack to be successful is another. I'd rather listen to Stephen Hawking sing, than listen to her over-autotuned vocal diarrhoea. Listening to her makes me want to kick kittens. And I quite like kittens.
I remember Dave Grohl's 2012 Grammy Speech, and nodding in agreement:
"To me this award means a lot because it shows that the human element of music is what's important. Singing into a microphone and learning to play an instrument and learning to do your craft, that's the most important thing for people to do… It's not about being perfect, it's not about sounding absolutely correct, it's not about what goes on in a computer. It's about what goes on in here [your heart] and what goes on in here [your head]." – Dave Grohl Acceptance Speech – Grammy for Best Rock Performance
At the risk of contradicting the above, Dave Grohl is a god.
3. CHICKEN NUGGETS 
a)     That they are considered food, and
b)     That they are sold in such vast quantities.
Supply and demand. That is the saddest part of this observation. Seriously people, you really should choose not to eat these over-processed, tenuously-named, deep-fried globs of animal by-products and mystery fillers.
Surely the name "nugget" gives it away? Let's apply the test of reasonableness here.
Chicken wings? Chickens have wings – therefore that is an acceptable product.
Chicken breast fillet? Chickens have breasts – again, acceptable.
Chicken nuggets? Well, arguably it's the roosters that have the nuggets (nudge, nudge, if you know what I mean)? So which part of the chicken do they come from? #bestnottoask
Disturbingly, watch this video of UK Celebrity Chef Jamie Oliver, and how he fails to shock kids in the US in relation to processed foods like nuggets:
http://tv.naturalnews.com/v.asp?v=75f52e185f953f121e6138a2d1ba8730
4. PEOPLE
Yes, that means you! No, not you, loyal reader, the person behind you. But yeah, sometimes you.
Now I must preface this point. I quite like a vast number of individuals. It is people I despise.
On the whole, people are the worst. Seriously, the worst. You've met them, so you know what I mean.
People are everywhere too. At coffee shops. At airports. Heck, they're walking on the pavement beside a street near you!
This is generally how I feel when dealing with "people".
Slow walking, loud phone talking, personal space invading, uncovered sneezing, slow-driving, telemarketing, double-dipping motherfuckers.
I usually hide behind sarcasm because telling people to fuck off is considered rude according to most social conventions. Although I do think it, really, really hard.
Seriously, I think I'll enjoy the aftermath of the zombie apocalypse. I think a healthy cull is in order, just to sort the wheat from the chaff.
So stay wheaty friends…
5. VLADIMIR PUTIN 
There, somebody had to say it.
Yes, shirtless horse-back riding, assault rifle totin', former KGB Intelligence Officer, Vladimir "Pootie-Poot" Putin.
Side Note: Pootie-Poot is the only vaguely clever thing that ever came out of George Dubya Bush's mouth, if the rumour that he invented it is true.
US Vice President Joe Biden once claimed that he came face to face with Vladimir Putin during a visit to Moscow in 2011 and told him: 'Mr. Prime Minister, I'm looking into your eyes, and I don't think you have a soul'.
'And he looked back at me, and he smiled, and he said, "We understand one another."'
That is the man we're talking about here.
Apparently he is undefeated at judo.
As if you'd ever beat him at judo, no matter how fucking good you were.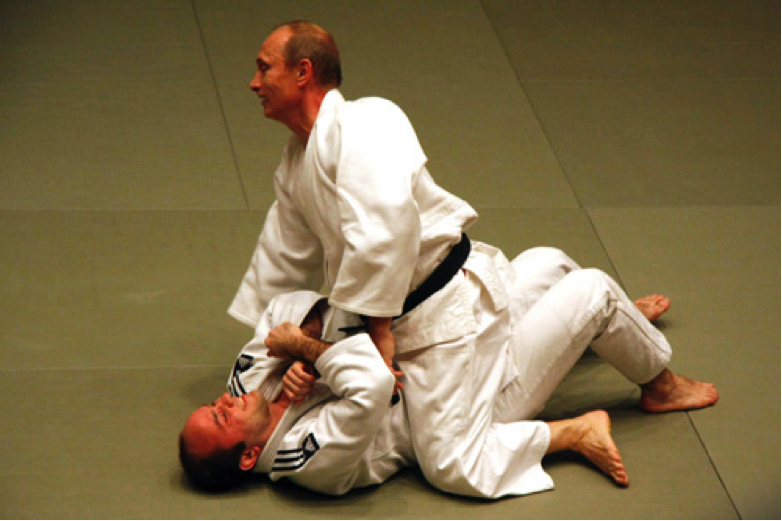 "Yeah, you beat me fair and square, Pootie-Poot".
"What did you call me?!"
Seriously, it's as clever as beating Kim Jong Un at foosball. You just don't do it, if you want to live on this planet anymore.
Putin is a badass. And he is virtually untouchable. And no amount of international scrutiny is going to change that.
It is no surprise that many perceive Putin is tacitly to blame for the horrific shoot-down of the Malaysian Airlines Flight MH17 over eastern Ukraine.
"Sure, I give pro-Russian separatists BUK missile launcher. How I know they shoot something from sky? Is like giving hand grenade to baby. I am shocked as you, that something terrible result".
He is a thug. He is a bully. And frankly, he terrifies me.
*If I suddenly go missing, you know why.
6. THIS COUPLE
Even if they are perfect for each other…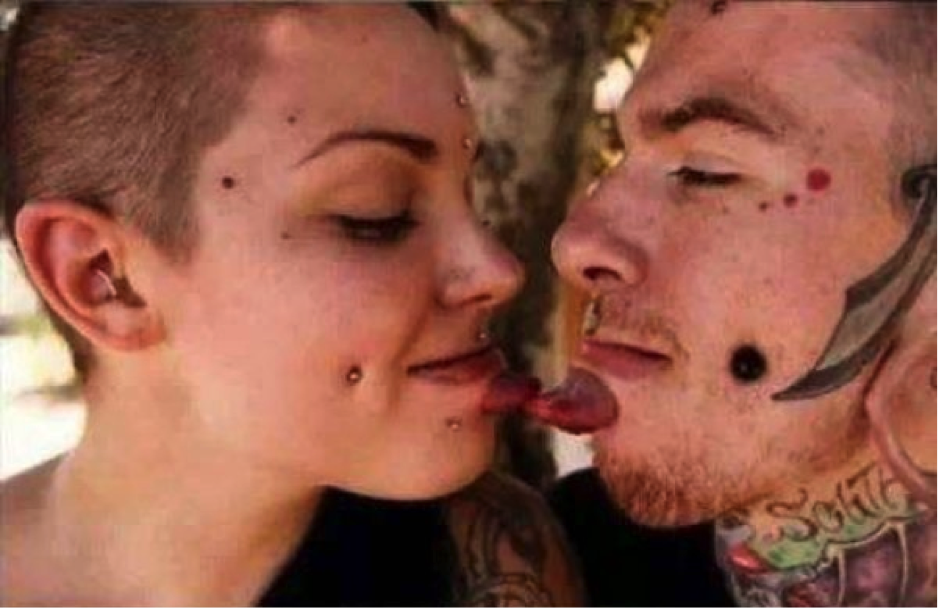 7. INFOMERCIALS
What have we become, that these abominations exist?
Surely no-one buys abdominal machines any more (or any other home "fitness" device)?
Or a chamois, creatively called the "ShamWow"?
They always "solve" ridiculous "problems", that you never knew existed. Life, according to infomercials, is hard. Ridiculously hard, as the following will attest.
http://www.buzzfeed.com/rachelhorner/people-from-informercials-who-cant-do-anything-right
Does anyone buy this?
Clearly, they must, because they keep making infomercials trying to sell it.
The only problem I have, is having to replace the remote control every time I hurl it at the television when an infomercial comes on. I'm onto my 6th this week.
Hmm.
<Lightbulb>
Maybe infomercials aren't so bad after all…
<Gaz sees dollar signs, cornering on the Replacement Remote Control infomercial circuit>
It's a self-fulfilling enterprise. Think about it.
Entrepreneurs gonna entrepreneurialise!
8. THE PROLIFERATION OF "TALENT" SHOWS
"So You Think Your Idol Voice has Talent Factor!"
Every contestant has a sob story. And this performance is their breakthrough moment. So brave. You're singing a fucking Katy Perry cover. Get over yourself.
A mark of just how valid these "talent" shows are, in the success rate of the winners. One can name less than a handful of performers who have had commercial success since being contestants. Susan Boyle. One Direction. Kelly Clarkson.   Uhm, Clay Whatsit?
These "talent" shows are just a money making vehicle for the television channels. And Simon Cowell. Yet still he hasn't forked out for breast reduction surgery.
9. LIVE ANIMAL EXPORT
This one shits me to tears.
It is barbaric. It is torturous. It has a high death rate. And it is wholly unnecessary.
The livestock are packed in like sardines. They rarely have the space to lie down, and if they do, it is in their own filth. And each voyage takes up to a month.
And the torment doesn't stop at the other end, where many animals are slaughtered, tortured and butchered inhumanely
So why is it done? Why aren't they killed humanely, and then boxed and chilled?
Simply because certain countries like to butcher their beasts in a certain, religiously decreed way. See Point 1 for more information.
Sadly, once the animals leave the confines of the ship, there is little to no control over what happens next. Dear reader, I will spare you the distress of providing links to these atrocities. Google them at your peril.
Sorry if this point contains no humour. There is nothing funny about this.
Stop live export. Fuck the zealots.
10. "SELFIE", "TWERK" AND "DERP" HAVE BEEN ADDED TO THE DICTIONARY
This is self-explanatory.