I mean, Fat Duckrant.
I'm angry, dear reader.
Nope, I'm beyond angry. I'm furious.
I haven't been this enraged since "Firefly" was axed. *mutters* Fucking Fox Network suits.
Why am I furious?
I didn't win the ballot to secure a reservation at the "The Fat Duck" pop-up restaurant in Melbourne in 2015. I had over 20 entries into the ballot via family/friends/employees.
http://www.broadsheet.com.au/melbourne/food-and-drink/article/fat-duck-ballot-drawn
I feel like saying, "But, do you know who I am?!"
(Sorry, I have to run off on a small tangent, because that "Do you know who I am?" remark reminded of the brilliant Eddie Izzard "Death Star Canteen" piece that was recreated using Lego characters. I could watch this over and over for hours. I won't. But I could, if I wanted to…)
But Gaz, I still don't understand why are you so upset?
I know Heston. I love his work. We've gone to some of the same events together (see section 9 here: http://garethedwards.com/2014/08/07/10-reasons-this-planet-is-fucking-awesome/). I've dined at The Fat Duck in Berkshire, UK on several occasions, and I was excited to see the new creations he would be introducing in Melbourne.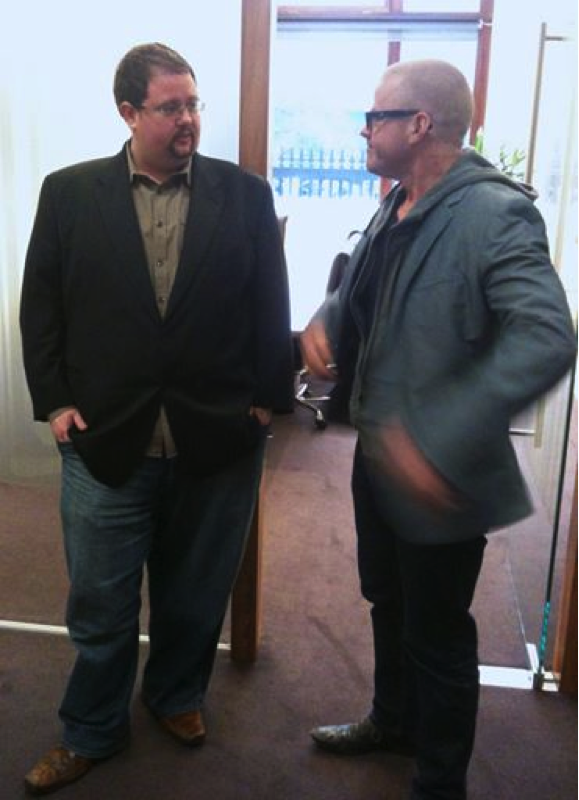 Now in fairness, I know Heston didn't personally review all 89,000 booking requests as part of the ballot. If he had, I'd be on the fucking list.
And I realise it was an automated ballot system. But that doesn't make me any happier. I want my fucking Golden Ticket(s), Wonka!
So where to from here?
Hunger strike? Fuck no. A hunger strike to get a reservation at a restaurant is like fucking for virginity, or fighting for peace.
Now my only option is to secure a place on the "Waiting List". The fucking waiting list. Is there anything worse? Fine, I know you're going to say "What about the Holocaust"? Well this is a close second.
Failing that, I need to find out which one of my dear acquaintances did chance upon a reservation in the ballot and politely grovel for a seat at their booking. Anyone who knows me, knows how much I hate the notion of even contemplating that.
I hate owing people. *shudders at the thought*