Sounds like a Harry Potter novel.
But in actual fact it is my next, and what I feel, the greatest challenge. One that I expect to take between 5 to 10 years to achieve.
"What?" I hear you ask, "Are you heading off to Hogwarts?"
No, dear reader. It is nothing as simple as that.
I have a goal to become a Master Sommelier. It's known as the toughest test in the world – it's easier to become a brain surgeon. Check out the movie "Somm", to understand what a Master Sommelier is if you are too lazy to continue reading.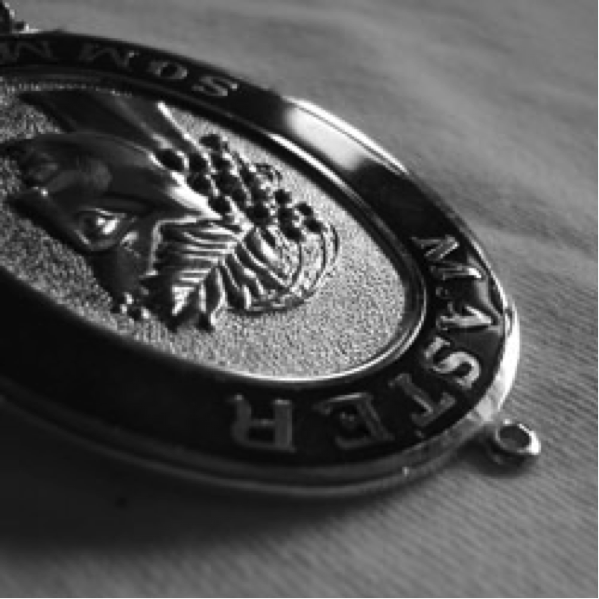 I don't actually intend to be employed as a Sommelier, this is simply a challenge I've set for myself, in line with my love and appreciation of fine wine. A bucket list item, if you will. Or perhaps a "spittoon list", so as to keep on trend.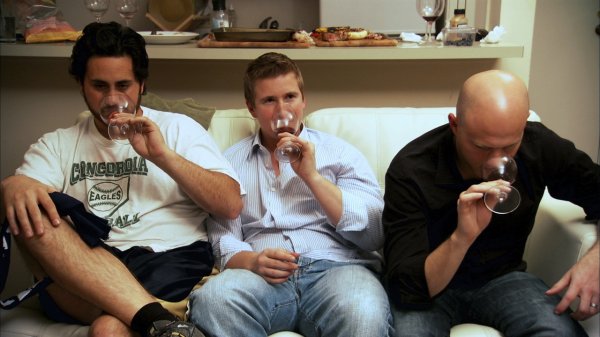 The Court of Master Sommeliers was established to "encourage improved standards of beverage knowledge and service in hotels and restaurants". Since 1977, the Court of Master Sommeliers has been widely regarded as the premier international examining body.
There are four examination stages to attain the top qualifications of Master Sommelier:
Level I is the Introductory Course and Exam
Level II is the Certified Sommelier Exam
Level III is the Advanced Sommelier Course and Exam.
Level IV is the pièce de résistance – The Master Sommelier Diploma Exam.
Each level must be successfully completed before attempting the next. Since 1977, only 219 candidates have earned the Master Sommelier Diploma. I intend to be number 250-ish. I believe there are fewer than 5 that were born in Australia. I would very much like to be a "single digit".
The final Master Sommelier Diploma exam is broken down into three main sections: Theory, Service and Blind Tasting.
You might pass the first two, only to stumble on the third, which means returning a year later to be re-tested on the missed section. You have three years to pass all three parts. If you don't succeed within three years you have to start over again with all three sections. Apparently you need to achieve 75% or higher to pass each section. Where I will likely struggle, is the service component, ostensibly due to my well-known, and well-held hatred of people. The Court of Master Sommelier's mantra is "Integrity, Hospitality, Humility". If I can fake that, I'll be sitting pretty…
I know you're thinking to yourself "surely this can't be too hard". I assure you, it is no walk in the park.
In terms of theory, it's not just enough to know every wine region, village and district in the world. You also need to know which years were better than others for each region. The blind tasting of six wines requires not only identifying the grape varietal, but the region it came from and the year it was made. So basically, you need to know 400,000+ wines by TASTE and SMELL! During the service portion you also have to recall facts about sake, spirits, distilling methods, aperitifs – and of course ideal food pairings.
While this may sound daunting to your average punter, I really dig this shit, so I am confident I will enjoy the study component. While "hitting the books" is a common study term, it is rare in academic circles to sanction "hitting the bottle". I look forward to undertaking extensive field work, although I may need to carry a Dictaphone with me at all times and make observations as I go, because I daresay there is a high chance that any key learnings could easily be lost in a post-study stupor.
I also relish the chance to own a tastevin – a "tasse de dégustation", or "tasting cup" if you will.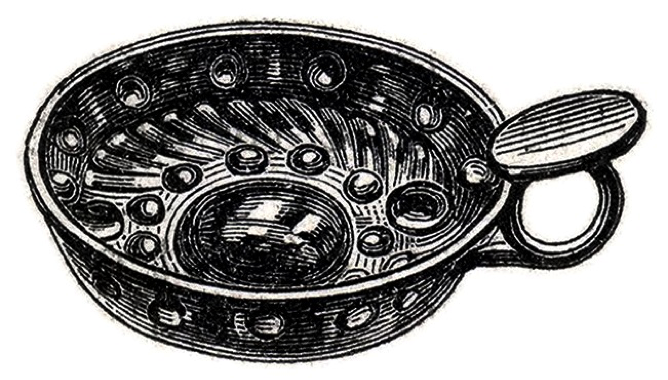 I may never use it, but it will allow me to reach Level 7 Nerd. I intend to wear it on a silver chain around my neck, Snoop Doggy-style. Wait. That didn't come out quite right…
Until then good people, I welcome the opportunity for you to join me as study buddies. Only one caveat.
Must like wine.